What is SMIS & SOMS?


SARPs Management and Implementation System also known as "SMIS" is a computer program that was designed to accommodate Civil Aviation Authorities (CAAs) around the world to enhance management of ICAO Standards and Recommended Practices (SARPs), corresponding national regulations, State Aviation Activity Questionnaire (SAAQ) and Protocols Questionnaires (PQ), and to process the ICAO State letters.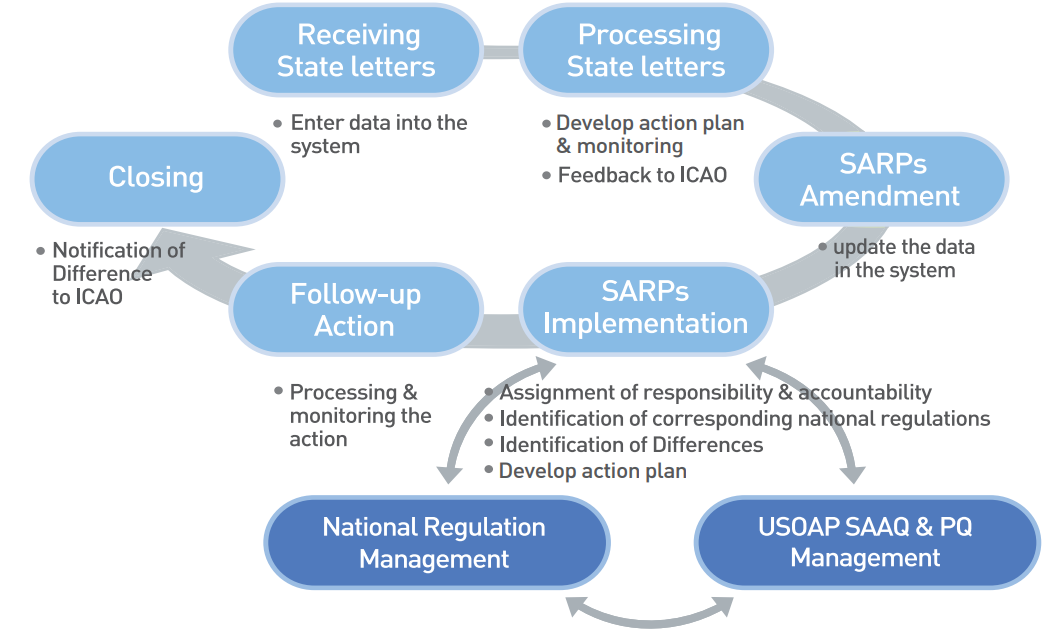 The programmer was initially developed by Korea Office of Civil Aviation Office (KOCA) to respond to ICAO Universal Safety Oversight Audit (USOAP)efficiently and effectively; as there are limitation to managing and controlling all the required SARPs documents manually.
Safety Oversight Management System is a management tool designed specifically for safety management system in all civil aviation sector
It is also a web-based programme to manage overall safety oversight process and procedure in all civil aviation sectors
The programme was developed based on NARMI
The programme is compatible with ICAO CMA and acts as a "One-Stop" intermediary mechanism that enables management of overall compliance with the SAPRs with minimum human input.